FOR RENT TO
TRAVELING NURSES/VISITING FACULTY IN NORTHAMPTON, MA
SUNNY ROOM w/
PRIVATE BATH
About The Space
Lodging in Northampton, MA
Room for rent in single family home close to major hospital (Cooley Dickinson), Smith College, and downtown Northampton's restaurants, boutique shops, art galleries. If you are visiting this quirky town and need a short-term, furnished rental, look no further.
This room has three (3) windows, so light is amazing. The windows also boast blackout drapes for sleeping late and luxuriously on the memory foam queen bed. The guest room is on the 2nd floor and the private full bath is right outside in the hallway and used by no one else besides the guest.
The house is a half mile from Cooley Dickinson Hospital (most of the trek is through Child's Park, 2 blocks from the home) or Smith College. University of Massachusetts at Amherst is about 20 minutes away. Traveling nurses or visiting faculty are my usual guests in this beautifully renovated, 1890 farmhouse.
The room rents for $1000/mo and that includes furnished room with several dressers, table and chairs, sizeable closet, queen bed with memory foam topper (you can bring your own sheets, or I can furnish them). Also, all utilities, WIFI, etc. are included. If laundry use is desired, please add $50/month for one day per week usage. I can add an apartment-size refrigerator and microwave to the room for an extra $50/month if desired. Restaurants are close by, and delivery services abound.
My house has pets (dogs and cats), but they will not be cavorting in your room or bath. Call or text Deb at 504.232.8884 for more information.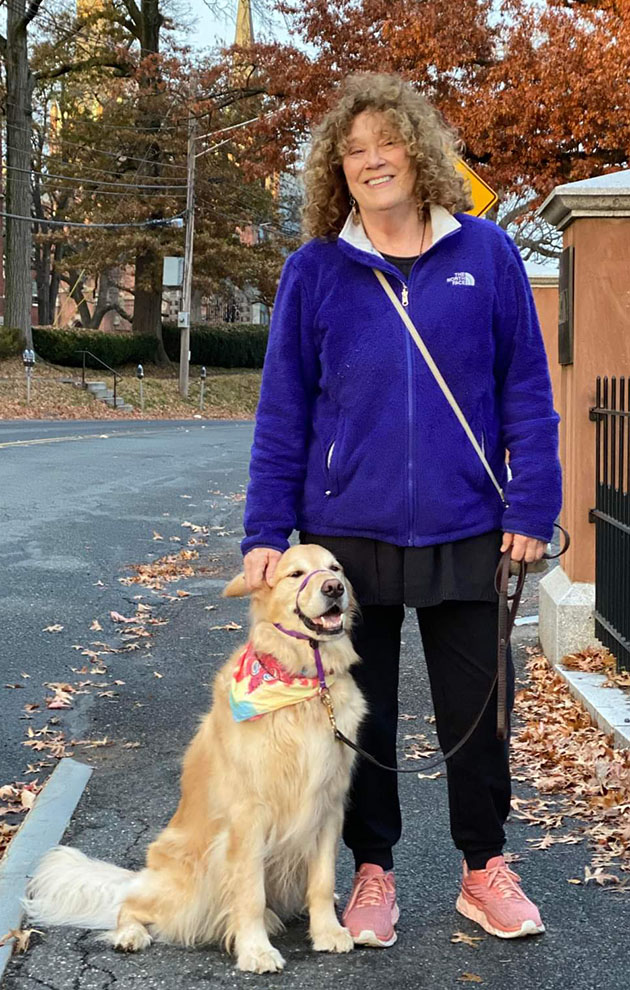 Have a Question?
Talk to the Host
Bedroom Comforts
The guest room has a sound machine for those who have a hard time sleeping away from home, a memory topper on the mattress for extra comfort, and a small table and two (2) chairs to accompany the three (3) dressers and large closet. For a minimal fee, a dorm-size refrigerator and microwave can be added to the room. For another minimal fee, laundry privileges are available.
Free WiFi
You can log on and have internet access during your stay.
Free Parking
Don't worry about finding a place to park because this residential street has plenty of on-street parking spots. The driveway will be expanded as soon as weather permits for the tenant to park off street.
Things To Do
The room is close to sights, sounds, activities, food and drink for every taste – here are a few guides to get you started:
Front Entry / House "Rules"
Tenants enter through the main front door into the entry hall, then proceed up to the second floor where the guest room is located. I ask that shoes be removed upon entering – you can use house slippers that you leave downstairs on the shoe rack. This same shoe policy applies to any guests of the tenants. Thanks!
Booking & Cancellation Policy
Renting the room requires a full month's payment in advance to be credited as your Last Month's Rent (LMR). Also, I require a damage deposit of $400 to be paid in advance. The first month's rent is due at the time of move-in. Proof of full vaccination and booster required prior to move-in. I will be happy to share mine with you as well.
Cancellations to reservations must be made two (2) weeks ahead of time for full refund of any advance fees minus $200 for administrative efforts.
Visit Northampton in Comfort
Room Available!
118 Franklin Street
Northampton MA 01060